Seoul Solution shares a great deal of valuable knowledge on urban planning and sustainable development policies of Seoul, and shows global smart cities' trends and contributes building mutual public-private partnerships with all parties including Seoul Metropolitan Government(SMG), the Seoul Institute(SI), Seoul Urban Solution Agency(SUSA), associated central governmental bodies and many different international organizations.

What is Seoul Solution?
Seoul Solution will do the best to provide an effective platform for sharing Seoul's experiences as well as decent policy information for improving global citizens' lives.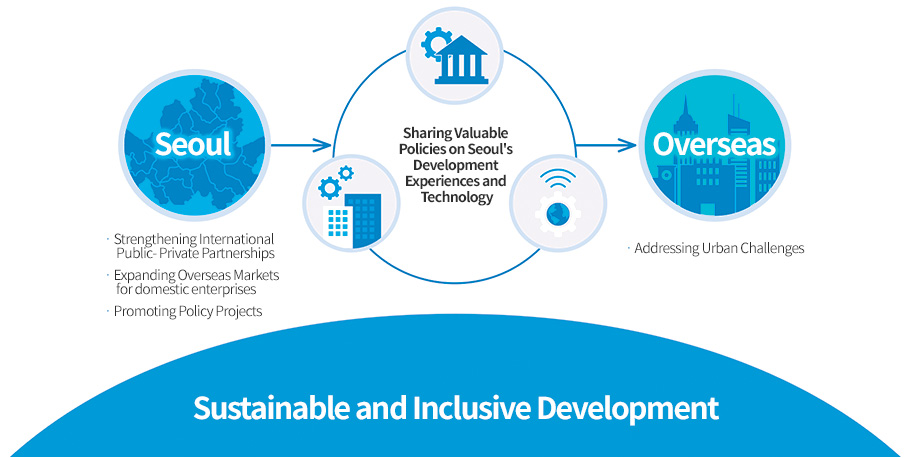 ---
Request for Resources of Seoul' Policy / Website· Systemetic Enquiries
The Seoul Institute City Diplomacy Research Center