[Notice] SMG Hosts International Youth Meeting on SDGs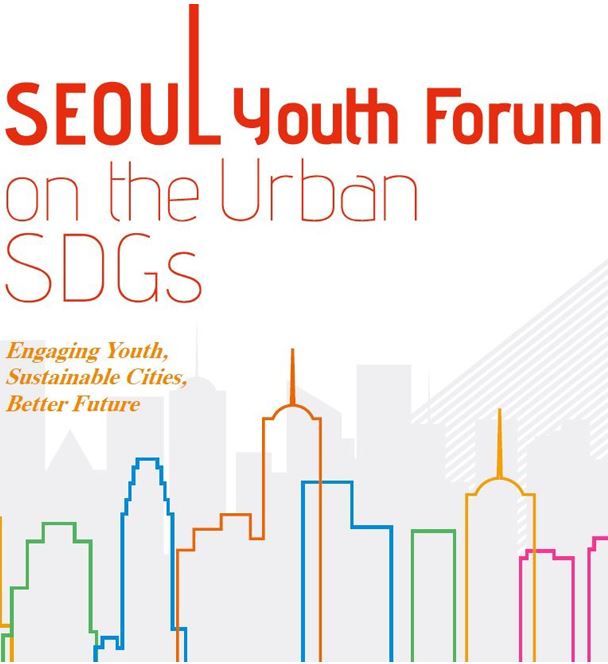 The Seoul Metropolitan Government is holding the Seoul Youth Forum on the Urban SDGs under the theme of "Engaging Youth, Sustainable Cities, and a Better Future" at the Seoul Olympic Parktel from Sept. 30 until Oct. 3.
The event is being held to encourage young people to grow as world citizens and take part in efforts to solve social problems by selecting subjects close to them in connection with the discussion about the SDGs announced by the UN in September 2015 and efforts for putting those ideas into practice.


- Major content of the event: action planning by sub-areas on the theme of the SDGs by young Koreans and young people from cities maintaining sisterly ties with Seoul; experts' lectures on the theme; exchanges among participants.
- Sponsor of the event: The Seoul Youth Center for Cultural Exchange
- No participation fee

The following institutions will introduce the relevant agenda items to participants and provide support for their workshop activities: the Korea Chapter of the SDSN (Sustainable Development Solution Network), which was launched in 2012 by the UN for the provision of professional technology for sustainable development and the realization of objectives of sustainable development; and the office in Korea of the ICLEI – Local Governments for Sustainability, for which Seoul Mayor Park Won-soon serves as the chairman.
Participants are selected from college-age young people from across the world, with a priority on those from Seoul's sister cities. Those interested must submit their applications online by Sept. 22. All programs are carried out in English
For details including how to apply, please visit the homepage of the Seoul Youth Center for Cultural Exchanges (www.mizy.net) or call 070-4667-3772.